Simplicity is Rare. Be Rare. Be Simple.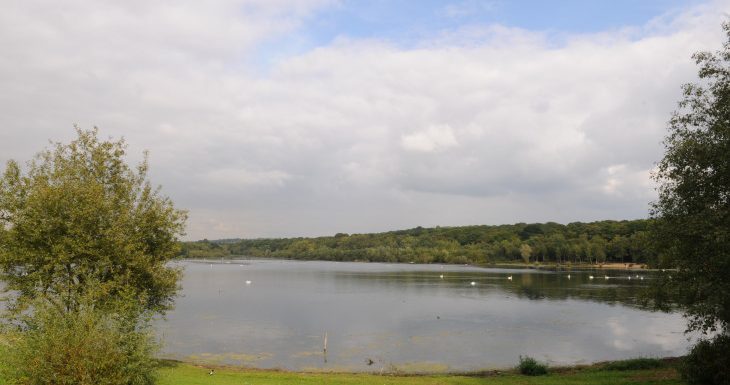 Published on January 12, 2016
(Picture location: Ruislip Lido, London)
We are leaving in the world where glamour has started spreading all over; whether it be socially or professionally. Being noticed apart is surely a good thing but what is not good is the intension getting lost and becoming limited to that closed shell of event, society or circle, plan, assignment or the short term objective. Gradually the continuous act of rivalry leaves us far behind from where we leave us. Yes, I repeat, where WE leave US.
As a result of departing our own selves, we lose our originality. We prematurely kill our talents and specialities because we are hiding what God has gifted to us and we are trying to wear others' shoes which is not what we are! Continuous artificial attempts of 'being noticed special' puts us in that common category of unsatisfied and unsuccessful people.  At a longer run we may even create frustration and fear within us.
Let us stop for a while. Let us think for a moment. Let us find the gist.
It's not common. It's not complex. It's not calculating. It's SIMPLICITY!
SIMPLICITY! The world itself is so smoothing… Bringing an innocent smile on our faces…
Simplicity is about being natural. If you don't act naturally, you are fooling yourself. So it's about being with yourself and being committed to yourself.
Simplicity is clean. Simplicity is pure. Simplicity is bright. Simplicity is deep. Simplicity is extensive. Simplicity is straight forward.
Simplicity is about understanding the problem clearly, reaching at the roots of the problem and solving it at its best possible level.
Simplicity is about meeting expectations in the right manner within the scope.
Simplicity is setting an aura.
Simplicity is innocent. Simplicity is right intension of maturity.
Simplicity is about defining valid limits. Simplicity is about doing more with less.
Simplicity is strong. Simplicity is committed. Simplicity is ever trending.
Simplicity is the ultimate sophistication. Simplicity is the satisfaction.
It is complex to design simple things.
It is more complex to simplify complex things.
So output of simplicity is simple.
Serving simplicity and serving with simplicity is not common.
And so it's said that it is hard to keep things simple.
Simplicity wins over complexity.
Try to find examples of people who have made a real positive impact to this world by setting up a self example and you will find one thing common in them; that's their attitude of being simple and standing by their originality all the time. The biggest example we Indians have is Gandhiji. Other examples of such rare icons are Dr. A. P. J. Abdul Kalam (Missile man- the 11th President of India),  Rahul Dravid (former Indian cricketer), Sudha Murthy (Indian social worker and a writer), Lal Bahadur Shashtri (second prime minister of  India) and many other world level global leaders.
And so let's break that shell of unnaturalness. Let our inner soul also cherish satisfactorily with us.
Make a difference.
Be that special.
Be that rare.
Be that simple.