Pointers on Search Engine Optimization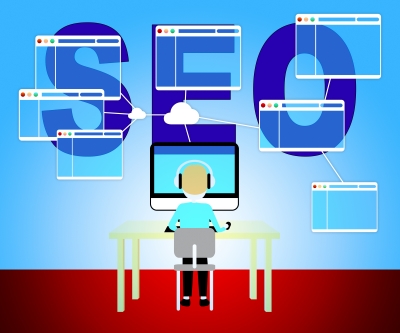 Published on August 10, 2017
SEO – Search Engine Optimization in simple term includes different techniques applied to increase your website's position during global search on relevant topics.
SEO is the language that is understood by Search Engines and accordingly understands more information about your website / webpage.
Undoubtedly – Content Is The King! The most important search optimization factor! Text, Graphics, Infographics or combination of them should be selected very wisely to ensure what you serve is delicious, attractive and healthy at the same time! But even after beautiful, fresh and likable contents, it is very important that it reaches to wider audience for the owner's and audience's equal benefits. And hence efforts in this direction Is Must to be invested.
The objective of this Blog is not to share details of How different techniques should be applied for search engine optimization. There are large number of Blogs available by experts and they are very well crafted by them. I even don't own experience to write in this domain. But the idea is to give high level pointers about areas that create major impact in SEO so bloggers and website owners can identify solutions in those areas and ensure their consideration.
Search Optimization is Mainly divided in two categories: On Page SEO and Off Page SEO. Pointers in each category are listed below.
On Page SEO
On page SEO refers to the optimization techniques applied ON your webpage in terms of HTML source code and contents itself. Major examples of On Page SEO are:
The Meta Description
Meta Tags
Title Page
Text formatting and Body Tags (Headings)
Maintaining proper Keyword Density in Contents
Right Images with Right Image Titles
Internal Page Linking and External URL Linking
Optimized Operations and Quick Page Loading
Responsive or Liquid Page Layouts
Lovely UX
Off Page SEO
Off page SEO refers to the optimization techniques applied OFF your page that are external and beyond your website and webpage.
Promotions on Social Media (FB, Twitter, LinkedIn, Pinterest, Google+ and many more)
Email campaigns
Associate with Related Forums and get yourself involved there
Submit your website to Most Popular Search Engines Google, Bing, Yahoo etc.
Refer other websites' important Links in your website and promote the reverse
Share the Pic of your webpage on image specific sites like Flickr, Instagram, Picasa etc. with web page reference
Similar approach on Sharing the Video on YouTube, Vimeo, Ustream etc.
Seek reviews on review websites if your website is related to business, product or customers.
Sign-up and Submit your articles to popular Article Directory Sites.
Bookmark your webpage on Bookmarking websites like stumbleupon, delicious, digg and many others.
Directory Submission of your blogs on Directory Submission sites as doingboing, technorati, elicdir. This is not an immediate booster but gives appreciating long term benefits.
I found one useful site for on key references of various off page SEO techniques which I thought of mentioning here for reference: http://www.echovme.in/blog/off-page-seo-strategies/
So, follow this two-point-strategy:
Keep Blogging for the Joy of Writing, Not with the Burdon of Ranking!
Keep adding smart toppings of Search Optimization and keep spreading your excellence!
Happy Blogging!
(Image credit mentioned with thanks: http://freedigitalphotos.net)