Machinery Automation and IoT – A Perfect Match!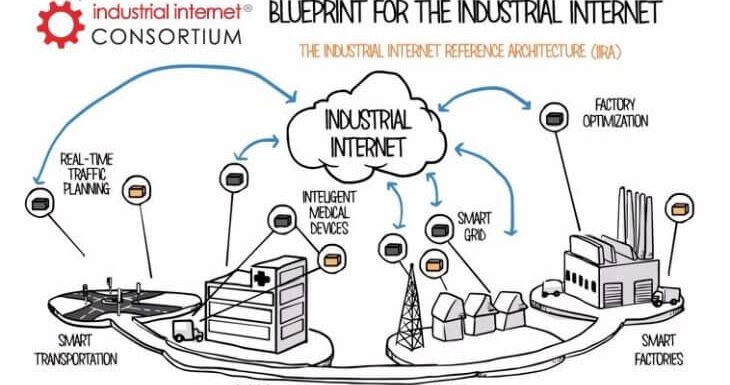 Published on January 22, 2017
Machinery automation in simple terms has been into existence since more than 70 years. The concept is to monitor, trigger and control various machineries in different industries. Few of the examples are automobile, textile, agriculture, food and beverages, pharmaceutical, chemical, cement and other infrastructure development, manufacturing, shipping, transportation and many more…
Automation started with thermostat mechanism, took its journey forward with relay logic and became revolutionary through digital control systems. While I was working in machinery automation field during my early career days, usage of PLCs (Programmable Logic Controllers) and Single Board Computers (based on SCADA architecture) were super heroes of automation world as it could eliminate large numbers of microprocessors and microcontrollers and was making engineers' lives easier. Data flow from the network (Serial / Parallel / LAN / WAN) to the targeted machinery's control panel in form of simple or complex variables and commands has been successfully driving different types of machineries – simple to complex, sophisticated to robust!
With rapid penetration of internet, cloud, big data and IoT, researchers have effectively started using power of these concepts into machinery and automation world and have given birth of a new era of 'smart factory' called Industry 4.0 or Industry Internet; which includes concepts cyber physical systems, internet of things and cloud computing clubbed together as per industry need. The concept is continuously fulfilling large number of real world use-cases, overcoming different levels of challenges and constantly benefiting this generation.
Internet of Things in Machinery Automation can be described as machineries powered with embedded systems carrying sensors, I/O and software (jointly referred as robots) controlled through internet networking. While the prediction is that IoT could interconnect around 50 billion devices by 2020; machinery automation and machine-to-machine (M2M) communication will increase drastically.
Key building blocks of Machinery Automation with IoT are…
–       Wireless network with seamless connectivity
–       Cloud storage
–       Operation center
–       Data processing
–       Innovative hardware
–       Advanced sensors network
Success measuring criteria of machinery automation with IoT engagement are…
–       Safety
–       Performance
–       Productivity
–       Security
–       Scalability and Customization
–       Reusability
–       Intelligence and Value-Add
–       Predictive measurement and analysis
–       Contribution towards Eco system
Benefits:
–       Real time information can save time and money!
–       It's Cloud! – Access anytime, anywhere, and it's safer!
–       Promotes standardization!
–       Reduces downtime
–       Data integration is easier and visibility is higher
–       Agile operations help here too!
–       Helps to know your production processes better > deliver better > improve performance > reduce cost > increase efficiency > scale higher!
Here are few examples of Machinery Automation with IoT powering together:
–       Water management
The underground water pipelines are being monitored using multiple sensors connected with the mains during fixed interval. Data related to water quality and leakages are being captured and sent using SCADA system, transferred between remote devices, database and control terminals and processes worldwide.
–       Aircraft smart diagnoses
Scheduled maintenance activity for aircrafts (or equally important machineries) is being transformed into regular smart maintenance check by using sensors to monitor aircraft parts for defined points and transmit data to the application monitoring system to determine the need of replacement or repairing if required.
–       Healthcare and Telemedicine
With blessed inventions of embedded healthcare devices and digital medicines; monitoring and diagnosing patients more efficiently is becoming possible for doctors and healthcare professionals. Data is being shared, processed, analyzed, managed and being further utilized for proactive results. The technology is helping patients to reach out to vendors very quickly, navigate and establish contact with hospitals and reduce downtime drastically. The telemedicine concept is also being further enhanced using IoT for boosting analytics.
–       Beverages quality monitoring
Temperature and pressure at which liquors and soft drinks are packed and transported plays a key role in its quality and sustainability factor. World giants in this manufacturing area uses the technology to derive accurate temperature and pressure data worldwide and monitors location wise data centrally to track and control quality.
–       Safety systems for railways
Train wheels are upgraded with intelligent GPS system which transmits data of travelling details like track, direction etc. The information sharing is done by providing personalized receiving trackers to inform truck drivers coming from the other side of the train or workers working on tracks. This helps in avoiding train collisions and acts as a blessing for workers' safety. This concept can be used in other industries too.
–       Oil and gas
Oil giants like Shell uses big data, analytics and computing and imaging techniques to find gas and oil resources from abyss of earth. Connected sensors are used to monitor pipeline
–       Waste management
Sweden's world class waste to energy program converting 99% of wastage into energy is the best example to quote here. World's biggest plan runs different processes through process control systems, instrumentations and analyzers, generates desired results at different stages, sends data remotely outside the production facilities and contributes the highest in converting waste into the best! It also provides advanced big data analysis, performance optimization, remote maintenance, monitoring and support.
–       Textile automation
Leaders in textile industry relies on industrial internet for precision, quality and time criticality. Heavy machineries of weft straighteners, spinning machines, dying controllers and other equipment are entirely automated through control sensors for temperature, pressure and motion requirements. Customized programs are written, controlled and executed from central location around the globe and controlled through Programmable Logic Controllers (PLCs) and Single Board Computers.
–       Supply change management
IoT with automation has initiated helping supply change management by providing intelligence in connecting people, processes, data and resources via sensors and required devices. Through GPS and Radio Frequency Identification (RFID) technologies, information of availability, location and other required tracking details are gathered. In addition to this, real time information of traffic, weather, driving specific details etc. helps in management improvements and achieving higher operations efficiency.
–       Drones in various industries
Drones have started proving their significance in different areas. Few segments where drones have started establishing their presence are various deliveries, agriculture industry for farmers to identify crop diseases, send samples for diagnosis and many other utility functions, polices to find missing people, monitor traffic situations and capture crime details, various defense operations and providing logistics to military personals, disaster recovery and sending aid to remote areas etc. The drone implementation is facing different challenges in different segments as per their usage and laws but governments of different countries have started showing positive signs towards its adoption.
Machinery automation and IoT are a recent wedded couple and there is no doubt that it's progressing towards a long-lasting relationship! And we are that lucky generation to witness the wonders of this concept!
(Image credit: https://buildingcontext.me)