Leadership Recipes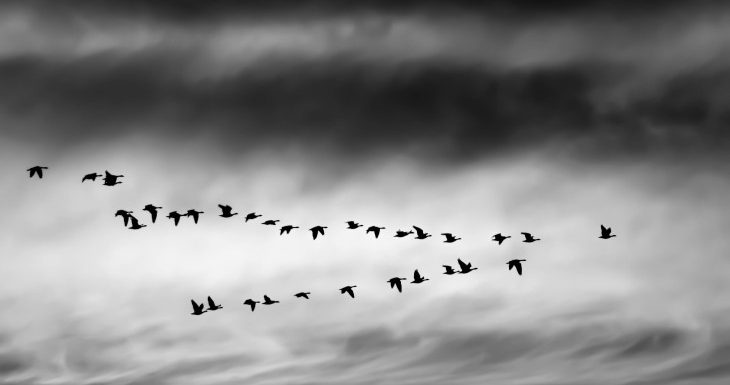 Published on March 18, 2018
Last week I attended The Future Woman Leadership Summit at Bangalore. The summit was focused around the concern of reduced numbers of women in leadership role. There were discussions and brainstorming sessions led by successful women leaders from different corporate sectors and effective thoughts were derived in the direction of overcoming this challenge and see more women in senior and top leadership roles.
While the workshop was focused on different topics on women leadership; many topics were applicable to leadership in common and not limited to any gender.
I will write explicitly on women leadership in my next blog. Specifically writing this blog to pen down high level leadership characteristics discussed during the workshop which are applicable to all and not limited to any one gender.
Here are those top 20 leadership quality points and what are my thoughts around them:
1.     Don't fear!
Never let fear enter in your attitude due to reasons like position, personality, wealth, lack of knowledge or others. Be vocal about what you know and what you don't; what you like and what you don't. Your honesty and right intentions are enough to keep you fearless!
2.     Be authentic. Be You!
A true leader understands that copying someone else is just like an nth copy of the original version! Maintaining your originality reflects your pureness and purity is always impressive. Being yourself also allows you to focus on required learnings rather than wasting time in learning how to coat and differently project yourself!
3.     Be the part of group and people who bring notion of success, structure and discipline
Surround yourself with right people. People with higher success, greater values, acute precision and required discipline. These are very important to lead with example.
 4.     Set the foundation right
Ask yourself why someone would follow you. Consider credibility, trust, transparency, goal, mission, vision and ecosystem while laying down the foundation. After setting up the right foundation, observe your actions and ensure they are aligned.
 5.     Volunteer for things outside your job
Leaders are never master of one and jack of everything else! Always be eager to involve yourself to participate in different things outside of your core area. Knowledge is wealth and adding knowledge of different areas not only increases your awareness but adds confidence, maturity, stability, passion, generosity, perception and respect from others for you.
Be multi-potential. Keep trying something new every time. Not only in your job areas but outside of it – be it games, sport, movies, entertainment, dance, food, travel, art, social services or anything!
6.     Prepare well in advance. Do your homework well!
If you think you can't present well or feel nervousness when you are going to be with higher skilled people or presenting your views; don't underestimate yourself. This is a common behavior. Follow carpenter's rule – measure twice and cut once. Go prepared. This will not only boost your confidence a level up but will add your skills and knowledge. This is one of the best approaches to grow yourself.
7.     Invest in communication skills
Purposeful communication through your verbal, written and presentation skills plays a very important role towards your journey through leadership.
8.     Networking is the key!
Leaders' role is influential. Reaching out to different people and networking with them is one of the most important characteristics of leaders. Different leaders have different networking skills – Transactional or relational or both; but yes, networking is essential. Networking for leaders is like light of the sun – you must be at the level where your impact is reaching to many!
9.     Raise while you rise…
Leaders are never I, Me and Myself!
I always believe that the best way to grow yourself is to allow others surrounding you to grow! This is how the entire growth cycle can perfectly work!
10.  Don't only on Skillset, also work on Mindset!
To climb higher and higher on the ladder of leadership, it is important that you have the list of skills you want to acquire. But don't miss out on the mindset part! Key aspect of mindset is self-awareness. Mindset shapes your inner which will have major impact on all your skills as well!
11.  Be gracious
Be courteous to everyone you come across irrespective of his or her professional or social position. Developing such behavior increases your maturity, makes you a respectful person in others' eyes and builds a very strong support system for you.
12.  It's never late! Start Now!
There is no specific age to do anything. If someone else has already done something which you wanted to do; don't let disappointment take your control. Do what you have intended to do without worrying about others. Either you can do the same thing in much better way, with better results and the learnings you get while executing that is always your own permanent asset!
13.  Don't care what people will say. Let your work speak
Don't unnecessarily worry what people will say about you. Remember one thing – only crazy people have created wonders in their lives! Wisdom comes with pain! Be the water. Keep learning and keep flowing. Don't care about obstacles! There is no failure, there are feedbacks and they are the best chapters in success stories!
14.  Make your emotions your strength; not your weakness
It's not wrong to be emotional but it is important to control your emotions at the right time in front of people.  Emotions should act as the tool of your strength and not your weakness. Your emotions and emotional intelligence plays a key role towards your leadership journey.
15.  Focus on middle management
Middle management is the bridge between top management and junior employees. Junior employees are the heavily spread-out base in organizational pyramid. Effectively utilize your middle management to understand perceptions of this mass of the organization, do non-biased analysis and act on required findings. This will be helpful a lot in individual and organizational growth.
16.  Develop resilience with confidence and discipline
Flexibility is not about agreeing to anything and everything but it's about accepting a disciplinary change that leads forward. Develop this flexibility with firmness and discipline.
17.  Create a strong support system
Create a strong support system around you Through your behavior. It is absolutely fine to seek help from people you trust!
18.  Create talent pipeline
Plan well based on industry trend, focus and forecast. Create a talent pipeline based on your vision and goals.
19.  Convey the right message and feedback positively  
Leaders should learn to convey the right feedback positively. Don't hesitate to share improvement areas and gaps so progress in the right direction can happen.
20.  Manage your time
You can't keep everything on top priority at the same time. Prioritize your days, months and years according to your liking, passion and happiness. You can refer to 'wheel of life' self-assessment tools available online.