Defining Leadership in 15 points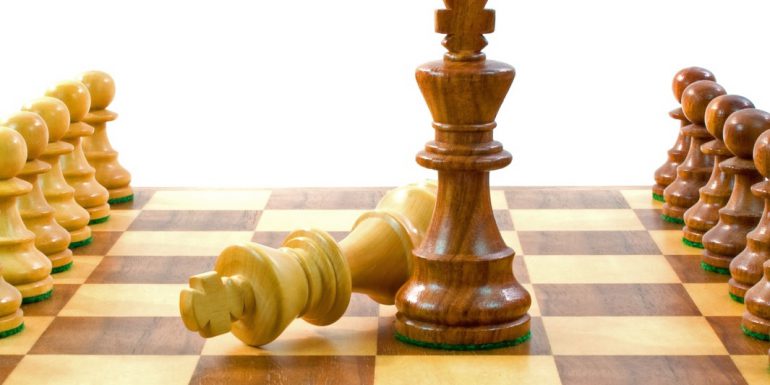 Published on March 06, 2015
Leadership not as simple as simplicity and not as complex as complexity. It's about principles, learning, attitude and abilities. I have put an attempt in defining leadership in 15 points here.
1. Leadership is a vision
One of the top 3 key areas where leadership brings difference is the ultimate vision where you want your team to target, where you want your dreams to turn into reality, where your focus is for riding towards collective goals to achieve.
Remember that a team without the vision is just a mob, not the team. It's the leader who set the vision, share the vision, stick to the vision, lead for the vision, set the goal for the vision and achieve the one!
2.  Leadership is a decision making
It's not only about taking quick, heavy, different and multiple decisions; it's about taking right, visionary, target specific, focused and respectful decisions.
At times it's also about understanding team's decisions and honoring them. It's always about thinking different, going to the root, covering larger aspect and conveying your decision in a right manner with the right spirit.
3. Leadership is focus
Another top key areas of leadership! If you want your leadership capabilities to shine and to bring difference, you have to be focused! Think big, lead from broader level but at the same time focus in detailed areas upon requirement.
Pinpoint pain areas, identify risks and work on them well before they are uncontrollable!
4. Leadership is an initiative
Leadership is about taking initiatives with positivity and contagious energy. Take visionary, correct, different and overwhelming initiatives to uplift your organization, team, assignment and target the next level!
5. Leadership is alignment
It's about being aligned with the vision, being aligned with the management, being alinged with your team, being aligned with your customers, being aligned with your business, being aligned with your other departments, being aligned with your coworkers and being aligned with yourself!
6. Leadership is teamwork
Understanding the importance of 'WE' over 'I' is another mantra of leadership! Involve, listen, understand, encourage, support and most importantly respect  your team! Remember the thumb rule – You shall crop as you shall sow!
7. Leadership is faithfulness
Be faithful to your duties, your role, your team, your superiors and your assignment. Everyone can commit mistakes but dare to confess them! This attitude will give you the courage to speak truth, to expect the same from the people around you, make you conscious for not making mistakes again and stand confident!
8.  Leadership is unselfishness 
There is a vast difference between being only an individual contributor and a leader. A leader is a captain who sails the entire ship. Look at the level of trust the crew members and travellers have on the caption! Be the leader here and that's only possible if you are able to prove unselfishness, values and glory.
9. Leadership is discipline
Leadership is not about portraying yourself during office hours or at office premises only. It's about 24×7 modelling your character against all greatness and odds.
10. Leadership is timeliness
Be on time! Respect the time, respect your time and respect others time. When you are not on time, you are wasting time in multiples!
11. Leadership is a mentor-ship
Being the leader is greater responsibility. Invest time in mentoring right people. Transforming  people in right direction, guiding them for achieving their goals and molding them for their bright future will give you wonderful results and immense satisfaction!
Leadership without mentor-ship is a pot without water!
12. Leadership is continuous
Leadership is constant analysis, continuous learning, nonstop inventions, artistic creativity and a dream that keeps you awake!
13. Leadership is enthusiasm
There is a vast difference in doing something and doing something with excitement. One is a task and another is the mission! And it's a leader who can bring difference within the team! Bring excitement, affirmation and liveliness to your work and within your team and see the wonders they can make!
14. Leadership is simple
'Simplicity is the essence' – This is true for so many things and here as well. Be simple, think simple, act simple, start simple assist simple, serve simple, digest simple and convert complexities into simplicities with your leadership qualities!
15. Leadership is an example
When it comes to self-example, Gandhiji's sayings 'my life is my message' and 'be the change you wish to see in the world' always comes in mind. There is no other better message than being the self-example. There is no greater mentor-ship than portraying yourself. There is no more effective book than your self enlightenment! Lead by example!
(Image courtesy: http://all-free-download.com/)