Dear Zindagi – The Movie Review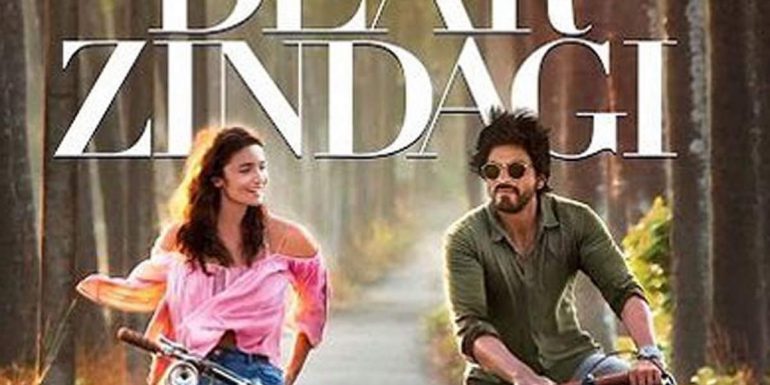 Published on November 26, 2016
Little girl Kaira grows up as a talented cinematographer Alia Bhatt with the fear of loneliness as didn't get her parents carrying in her childhood. She is passionate and ambitious. For the world, she's also a joyful, happy and a modern girl. But she always lives in fear as has never unwound her past and seen life from a different perspective. The fear of losing someone whom she may fall in love with! And never courageous to share her feelings, desires and weakness. Accidently she meets a therapist Dr. Jahangir Khan (Shah Rukh Khah) and consults him for her treatment. Shah Rukh is professional, learned and fits in this role of psychiatrist. Dialogues during the consultation journey from in-house sessions to the bicycle rides and seashore walks in Goa strengthens the movie. Alia finally learns and finds happiness in the same life and family by understanding the life with a different perception, adding maturity, forgiveness and acceptance.
First half looks very weak but second half picks the movie up. Music is the low side of the movie.  If you liked Gauri Shinde's English Vinglish, you will like this movie too, though English Vinglish was much powerful in many means. Writing is very good but would have been still better than what is served. If you like emotional movies, you will like this movie. If you liked Ae Dil Hai Mushkil or similar ones, you may not like movies like Dear Zindagi!
Dear Zindagi is a letter to your own Zindagi to unwind yourself.
It's about ending that one bad chapter of life and look beyond.
It's about giving life and your loved ones one more chance to correct themselves and love them again.
It's about accepting your weakness and working towards victories.
It's about speaking what you want to – To people who are special for you, who makes you smile and who means a lot to you.
It's about dreaming, being passionate about your dreams, chasing them and turning them into reality.
It's about letting go your fears and see how beautiful the life is.
It's about not making one relation burdensome with over expectations but healthily accepting the essence of different emotions in different relationships.
It's about being happy and making others happy.
It's about accepting imperfection and happily working towards perfection.
It's about understanding that There is only One Life. Khul Ke Jio.
It's about saying yourself – Love you Zindagi.
Few good dialogues:
Genius is not one who has all the answers. But someone who has the patience for all the answers.
Hum hamesha mushkil rasta kyu chunte hain zaroori kaam ke liye? Kya pata aasan raste se bhi kaam ho jaye?
Albert Einstein Ne kaha tha: Pagal wo hota hai jo roz roz same kaam karta hai aur chahta hai ki nateeja alag ho.
So just say, feel and live this : Love you Zindagi!