Book Review – INSPIRED: How to Create Tech Products Customers Love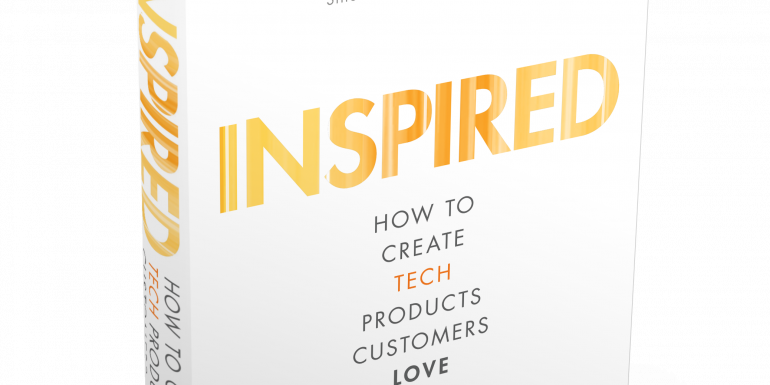 Published on March 19, 2022
Being in Silicon Valley for more than three years now, I not only feel but breath the magic that creations of life changing product companies bring. Today's world class companies, once started in garages and studio apartments have brought worldwide revolutions and touched almost every human's lives in one or the other sense.
And so, when I read the book 'Inspired: How to Create Tech Products Customers Love' by Marty Cagan – the founder and partner of Silicon Valley product group, as an IT professional contributing to build and optimize products in various domains, I could 100% relate and agree to each point. Marty Cagan has hands on experience as an executive and specialist in product companies like eBay, Netscape, Continuus, and HP. He has coached multiple start-ups and Fortune 500 companies to help them create tech products customers love. And this book is valuable analysis of strategy, culture, vision, and process that unplugged product success in their respective spaces.
The book is categorized in these 5 key parts which are core factors impacting the product success:
Lessons from top tech companies
The right people
The right product
The right process
The right culture
While we admire great examples of product companies like Apple, Amazon, Tesla, Netflix, and Airbnb; when we deep dive into core of how these companies work, it clearly comes on surface that these companies have great teams, right product strategy and vision, not overloading but efficient and optimized processes, culture of different teams working with great collaborations, respect for constructive criticism, strong leaders, and great sense of ownership!
Throughout the book, Marty states about building the team or missionaries and not mercenaries. Only evangelical teams can create output that customers love! Half of the ideas do not work as they don't have such team of missionaries.
Best teams focus on outcome over output, think about customer values right from discovery stage, innovate, take risk, quickly build prototypes. Team of missionaries considers value, usability, feasibility, and business viability for any outcome they think of.
The book explains the significance and magic the Product Manager can bring to product teams. Successful PMs understand the business and their customers, they know the market and industry, they are passionate about their product, they believe and effectively use data, and they have earned trust and respect of their team members. They closely work with designers, engineering (development and testing) and marketing teams to build successful products.
Another key factor behind every successful product is recruit, train and develop, and retain great talent. Strong product without a strong team is impossible! Leaders make sure that the team they build are aligned to the vision and business, have ownership, suggest solutions by answering the 'How' question, and able to adopt constant change.
Marty emphasizes the importance of well thought product roadmap by delivering high-value features first to the market. Building list of features without detailed understanding about value to customers, investments and value, architecture scalability can turn into disasters! So, it is very crucial to have right product strategy in place. Product value delivery should be measured by OKRs (objective and key results) based framework (which has written success stories for Intel, Goggle and many more).
The book explains right framework of effective processes. The power of proof value, usability and feasibility check, viability check, and different prototypes. Different techniques of discovery planning, ideation, testing types, shared learning, and design sprints are explained in depth.
The last part talks about the most important point of right culture. If right culture is established, then all above explained framework can be built, sustained, and flourished. Because great products are born at great organizations. Great organizations are built by great teams and great teams are built great leaders!
If you are in product management or leadership, playing any C-level role in your organization, designer or similar managerial or hands-on role, engineering leadership or any engineering role, at any hierarchy in testing area – this book is for you! I also strongly recommend this book to every customer and product visionary who are dreaming or working through product ideas.
I'm sure that this book is going to Inspire you Big and help you build tech product your customers will love!