Why Should I Write…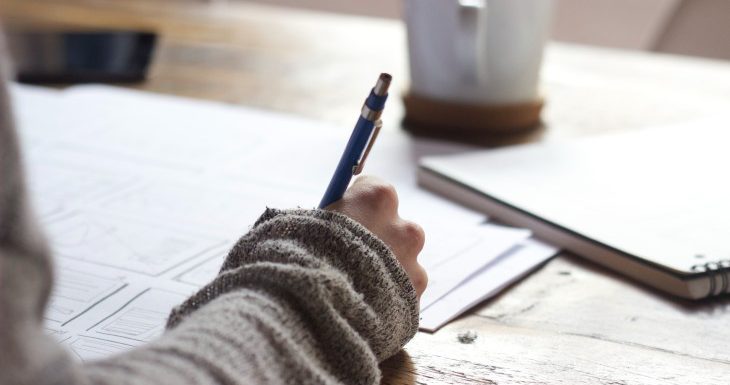 Published on February 02, 2020
After asking this question to myself for the first time in 2014, I started writing blogs…
Things were going smooth as I kept writing at intervals. But 2019 was the worst year with least blogs. And this was the second time I asked this question to myself time multiple times!
After easing a slow year of 2019 in writing; I realized the importance of writing more and have decided not to stop writing by any means!
Here are my thoughts about why you should write. I'm confident that they equally relate to you as well.
1.     Write for your own self! 
Above everything, it's about YOU! Start penning down your thoughts and I guarantee that the satisfaction you get within is everything! Coming up with solid contents (your strong beliefs and your set of knowledge) with emotions and transparency establishes a great agreement between you and your readers.
Remember to write from your hearth and you will realize how you are able to connect with your readers! It creates a solid, friendly, respectful and like-minded bond around you!
"Words are a lens to focus one's mind."- Ayn Rand
"I can shake off everything as I write; my sorrows disappear, my courage is reborn." – Anne Frank
"I write to discover what I know." -Flannery O'Connor
"Let me live, love, and say it well in good sentences." – Sylvia Plath
2.     Write for others
Think. Between the moment you open your eyes in the morning till you again go to bed and summarize your day – so many moments lived, knowledge gained and lessons learnt people around you would love to know, learn, live, laugh and take a pinch of your experiences to apply too!
Your travel stories, your life experiences and approaches, your views on relationships, your technical and leadership skills, your failure recipes (without which success is not possible) is accepted with extreme respect by your readers who are always waiting to hear from you!
"I don't need an alarm clock. My ideas wake me." – Ray Bradbury, WD
3. Write to solidify your scattered thoughts
As humans we get millions of scattered thoughts. Sometimes we struggle to solidify them or find challenge to derive our beliefs, learnings and go-forward-approach out of these jigsaw puzzles! Best way is to pen down them and you will able to simplify these complex chronologies for your better tomorrow!
Writing gives rebirth of a confident, clear, expressive, happy, satisfied and learned YOU within YOU!
"I think the deeper you go into questions, the deeper or more interesting the questions get. And I think that's the job of art." – Andre Dubus III
4.     Write to remember and share your stories 
You cannot reach to bigger audience for sharing your experiences and stories that happened around you. The best medium is to write and express them!
"There is no greater agony than bearing an untold story inside you." – Maya Angelou
 The first draft is just you telling yourself the story." – Terry Pratchett
 "Everybody walks past a thousand story ideas every day. The good writers are the ones who see five or six of them. Most people don't see any." – Orson Scott
 "We write to taste life twice, in the moment and in retrospect." -Anaïs Nin
5.     Write to Read!
As they say walking is the best exercise for body, reading is the best exercise for mind! You cannot survive if you don't read! Same way, you cannot write if you don't read!
The easiest way to keep yourself updated, keep gaining knowledge of past, present and future, keep strengthening your career goals and persistently work towards them; keep reading!
"The greatest part of a writer's time is spent in reading, in order to write; a man will turn over half a library to make one book."– Samuel Johnson
"Write. Rewrite. When not writing or rewriting, read. I know of no shortcuts." – Larry L. King
"Read a thousand books, and your words will flow like a river." – Lisa See
6.     Write to challenge yourself 
For all those who think they cannot write; remember that every successful writer today was an immature write yesterday!
Humans are observants. We all have great observations and evaluations skills. Don't afraid to write them! If you feel awkward to express your views and share your knowledge to the world; you are stan-stilled! And this is risky!
The best way to grow yourself is to challenge yourself! And the best way to challenge yourself is to start writing! Remember that writing brings so many learnings and achievements together!
"You can always edit a bad page. You can't edit a blank page." – Jodi Picoult
"One day I will find the right words, and they will be simple."- Jack Kerouac
 "Words can be like X-rays if you use them properly — they'll go through anything. You read and you're pierced." – Aldous Huxley
So, take a decision today. Stick to the decision. Start writing and you will feel the joy within!
Happy Writing!
(Image credit: unsplash.com)